Rocky's Story
---
You may not be able to tell by my name but I am Japanese! I was born and raised here in the city of Kitakyushu where we now live! I grew up in a very unique family with really unique circumstances.

My father is a fully blind man and went to a special school in Tokyo. Also while at school there he began to attend church. One of the reasons Dad went to church was because he loved country music. He heard there was a Southern Baptist church and he thought if he went there he might hear Southern music. Instead he heard that Jesus loves him and made him just the way he is for a purpose and reason. Up until that point in Dad's life he had always heard that he was a curse or was being punished for his father's sins, etc. Hearing that the Bible says he was made by God and made perfectly in God's will, drew him to the Gospel and he was saved.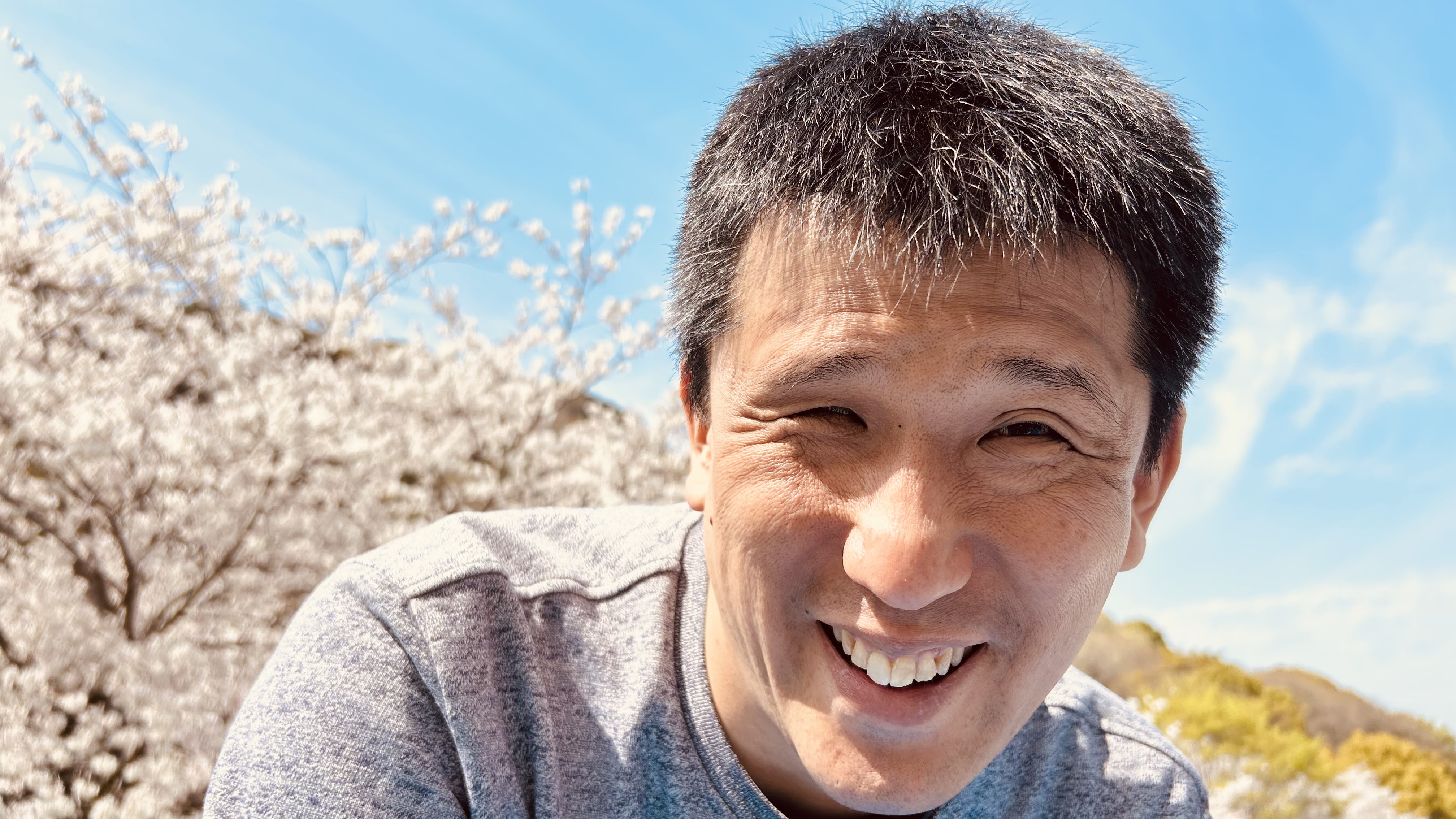 My Mom went to the same school for visually impaired people in Tokyo. Dad and Mom played together in a Bluegrass school band that Dad formed once he started to play the banjo. Mom learned mandolin so she could be a part of the band. When they both finished their training to be massage and acupuncture therapists Dad asked Mom if she would return to Kitakyushu with him and be his wife. He calls her his souvenir from Tokyo!

When my older brother was born, my Mom began searching for some sort of basis for raising children, and she began asking herself, "What is truth?" She was leading my father to church every Sunday and began to realize that the truth was in the Bible. That is when Mom became a believer also.

So I was born into a Christian family, a very rare thing in Japan. I grew up going to church and believed in Jesus as my Savior when I was only 9 years old. It was also about that time that I picked up the guitar and began taking classical guitar lessons. I studied classical guitar for three years and then my teacher couldn't teach me anymore. From there I just began to learn on my own. Around the time I was 12 our family decided to sing some songs at church with Dad on the banjo, mom on the mandolin, me on the guitar and all four of us harmonizing. Because Dad loves Bluegrass and Country music and we grew up listening to his collection of such music, our family band had a unique Bluegrass sound. Not long after singing at a small church event, word began to spread about this interesting family who plays Bluegrass Gospel music and the Ayatsuka Family Band was born.

In my younger days I also explored many other styles of music and was even in a rock band with several buddies at church. We wrote our own heavy metal songs about Jesus and the Bible.

So I was born into a Christian family, a very rare thing in Japan. Although I believed in Jesus as a 9-year-old, for much of my younger life being a Christian meant going to church on Sundays. Any other day of the week, the Bible and God were not very much a part of my life. I went on to graduate from high school, and because I loved English, I decided to study English at business college. Around this time a very unique missionary couple from the States came to serve in our church. Their names were Mark and Sharon Bennett. Because I studied English I introduced myself to them in English, "Hello my name is Hiroaki!" (my real Japanese name). However they couldn't pronounce it correctly and quickly nicknamed me Rocky by dropping off the beginning "Hi" of my name.

The Bennetts had a weekly Bible study in their home and spent lots of time with myself and our family. I quickly began to learn that there was something very different about their Christianity. They loved Jesus and had a daily relationship with Him. Through their ministry my walk with God began to be powerfully changed.

All of these experiences shaped me and prepared me for the things God had in store for my future. I worked at an international training center after graduating from business college and met people from all over the world. I also made connections with some Brazilian Christians and learned a lot about a different and more enthusiastic style of worship! I even learned to speak Spanish and Portuguese while working in this international environment. All of these experiences shaped me and prepared me for the things God had in store for my future.

After working for over three years and beginning to draw so much closer to God, I began to realize that I wanted to do more for Him! So I quit my job and stepped out on faith into a life of ministry. I began to be used by missionaries in leading worship and translation. I was able to devote more time to the Ayatsuka Family Band concerts. I was also able to be involved with home fellowships and events for Japanese young people. I also eventually started to do concerts on my own. And the Lord showed me that he would provide for me to be able to do ministry for Him!

He has since provided me with a beautiful, precious wife to minister with, a home, instruments and resources for music ministry, the study of the Bible I need for teaching the Word and so much more! And my story continues...